Transitioning Military
Our Mission
Founded in 1944, Parsons Corporation — a digitally enabled solutions provider — is focused on the defense, security, and infrastructure markets. We are uniquely qualified to deliver cyber-physical security, advanced technology solutions, and other innovative services to federal, regional, and local government agencies, as well as to private industrial customers worldwide.
Parsons is proud to help men and women like you successfully transition into civilian careers. If you're a veteran or transitioning to a civilian career, Team Parsons has the same challenging assignments you tackled in the military. We value the training and leadership skills candidates gained from their military service and experience. We would like to talk to you!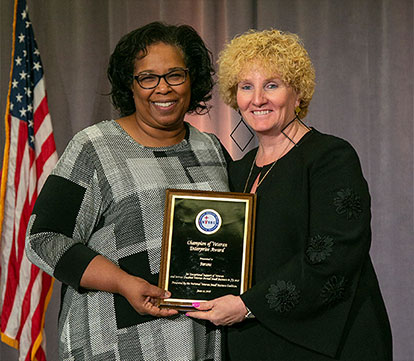 In 2017, Parsons has received the Champions Award from the National Veteran Small Business Coalition (NVSBC), a non-profit oriented to transitioning veterans into business owners servicing the federal government.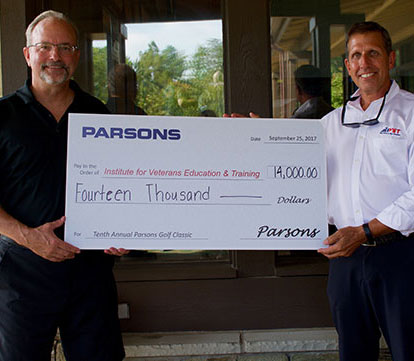 In 2018, Parsons hosted its 10th Annual Golf Classic benefitting the Institute of Veterans Education and Training (IVET) and the Warrior Canine Connection (WCC) in Stafford, VA. With 113 golfers in attendance, Parsons raised $14,000 to support IVET and $900 to support WCC. All proceeds go directly to IVET and WWC.