Transitioning Military
Our Mission
At Parsons, national defense and security are a big part of what we do. We are an innovative leader offering advanced system engineering, intelligence services, IT, cybersecurity, and mission-support engineering and construction services to our clients. For over 70 years, it has been our privilege to help ensure the safety of our nation. When you join Parsons, you will become part of a highly motivated, multitalented team that values your military experience and offers the support and benefits you need to continue building on your service. Come and make our mission your own!
Operation Support Our Troops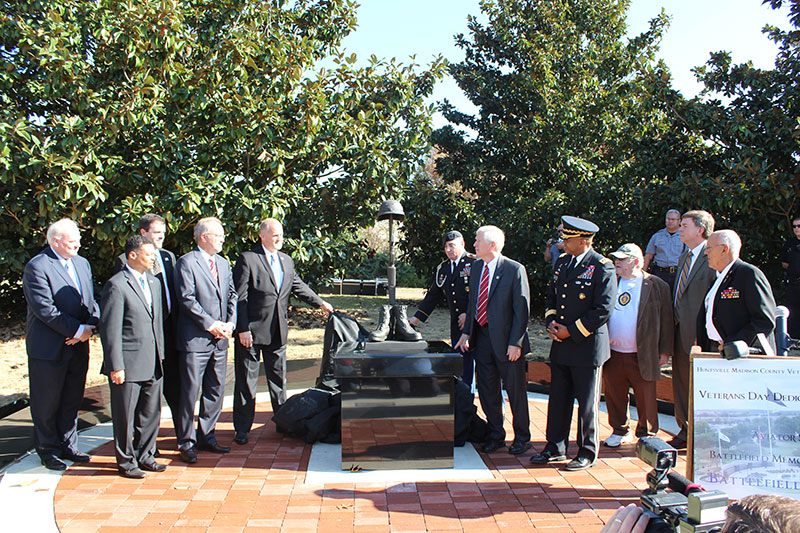 Parsons proudly supports those actively serving our country and their families—as well as veterans of the armed forces. Through fundraising and other events, we help sustain the Navy SEAL Foundation, Disabled Sports USA, the Institute of Veterans Education and Training (IVET), the Warrior Canine Connection (WCC), and the Camaraderie Foundation. In 2015, Parsons donated a bronze replica of a fallen soldier's battlefield cross to the Huntsville Madison County Veterans Memorial. The official dedication of the statue was held on Veterans Day, November 11, 2015, at Veterans Memorial Park in Huntsville, AL. In 2016, we reaffirmed our Statement of Support for the Guard and Reserve and hosted a Golf Classic to benefit IVET and WCC at the Augustine Golf Club in Stafford, VA. All proceeds from the event were donated to IVET and WCC.